Our students are changing school lunch menus.
And this is the only event where you can see how they do it!
Since 2012, the Real Food for Kids Culinary Challenge has provided students the unique experience of mirroring the responsibilities of school nutrition professionals by creating delicious, healthy school meals that represent the diverse culinary traditions in our school communities. All while staying within the defined nutrition parameters and cost thresholds of the federally funded National School Meal Program.
It is the only professional culinary competition open to both middle and high school students, and the only competition where students have an opportunity to see their recipe adapted and served on school lunch lines around the Greater Metropolitan Region.
The "challenge" at the heart of this competition is the same one faced by school food professionals every day: to craft healthy and delicious menu items that meet USDA guidelines and adhere to strict per-meal budgets.
12th Annual Real Food for Kids Culinary Challenge
Saturday, March 2, 2024
Hayfield Secondary School | 7630 Telegraph Rd Alexandria, VA 22315
2023 CULINARY CHALLENGE WINNERS
A panel of local celebrity chefs, school food professionals, culinary students, and local luminaries judged the lunch entries this weekend at Robinson Secondary School.
---
Winner, 1st Place: Ethio-nadas, Atakilt Wot, Ethiopian Spris | Takoma Park Middle School (Montgomery County Public Schools, MD)
Second Place: Bocado de Tostada | Herndon High School (Fairfax Co. Public Schools, VA)
Third Place: Harvest Butternut Medley Soup | C.D. Hylton High School (Prince William County Public Schools, VA)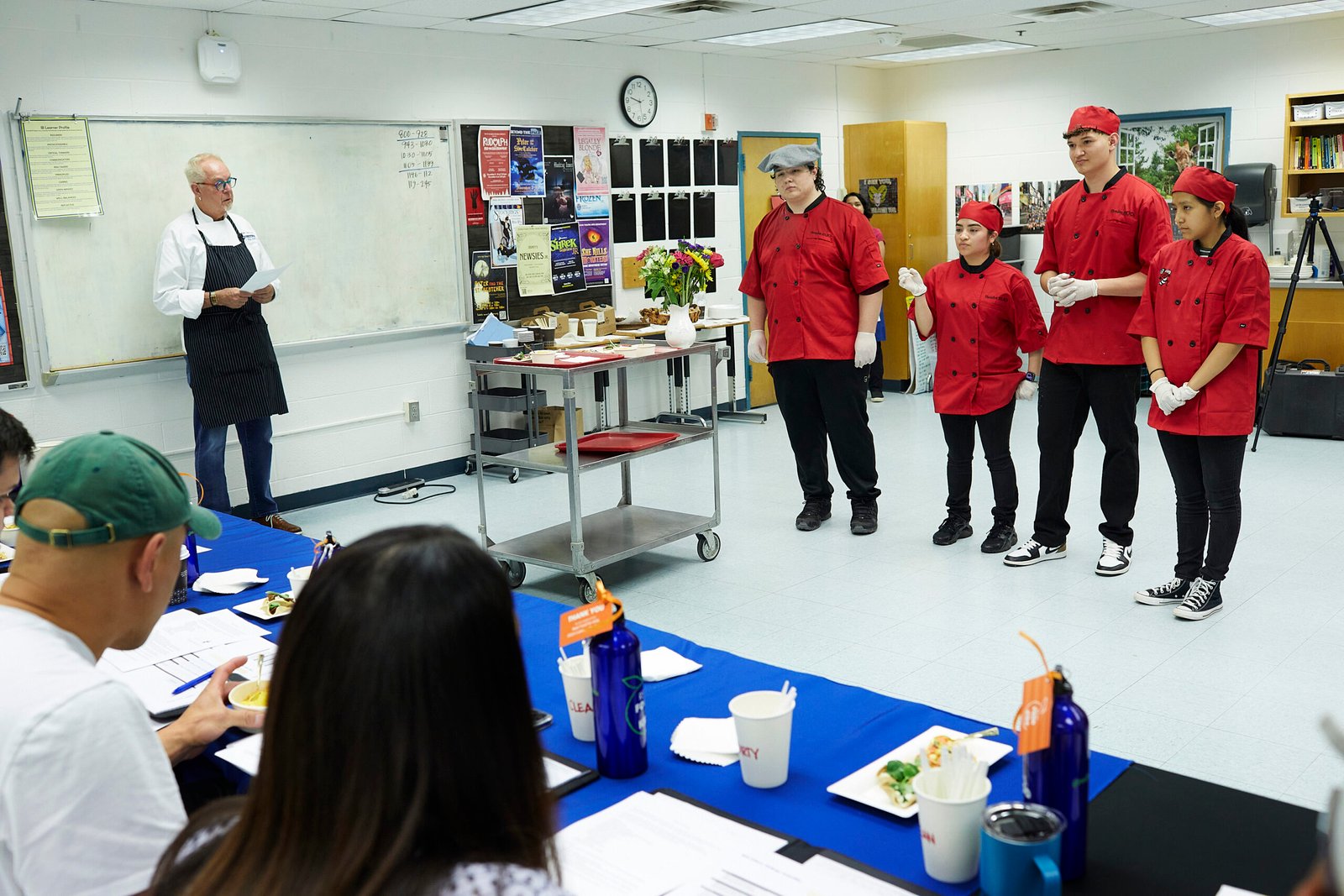 2023 CULINARY CHALLENGE "COMMUNITY CHOICE" WINNERS
​​At a live tasting event, members of the public had the opportunity to ​judge lunch, snack, and breakfast entries for themselves.
---
Lunch: Bocado de Tostada | Herndon High School (Fairfax Co. Public Schools, VA)
Breakfast: ​Bulldawgrito  | C.D. Hylton High School (Prince William County Public Schools, VA)
Snack: ​Tiger Tostadas | Luther Jackson Middle School (Fairfax Co. Public Schools, VA)
A SPECIAL THANKS TO OUR 2023 CULINARY CHALLENGE SPONSORS